Hi all,
Long time without posting anything, this time I want to show you my last painting job, the Exemplar Knights and some soul markers. The shoulder pads where a bit tricky to ensamble and paint, and I was forced to unglue the arms in order to paint them properly.
The soul markers was painted with a white basecoat, scorpion green as a base color, then a mix with 1 part of citadel green ink, one part of citadel yellow ink and 5 parts of water. The inks I used are the old and discontinued ones. After that I applied a highlight with scorpion green and finally a drybrush with sunburst yellow. I like the result.
Hola a todos,
Bastante tiempo sin publicar nada, esta vez quisiera mostrarles mi último trabajo de pintura, los Exemplar Knights y algunos marcadores de almas. Las hombreras fueron un poco complicadas de armar y pintar, y me vi obligado a despegar los brazos para poder pintarlas adecuadamente.
Los marcadores de almas fueron pintados con imprimaci´n blanca, usé scorpion green como color base, luego una mezcla de 1 parte de green ink, 1 parte de yellow ink y 5 partes de agua. Las tintas que usé son las antiguas y ya descontinuadas. Después de eso, apliqué un iluminado con scorpion green y finalmente un pincel seco con sunburst yellow. Me gustó el resultado.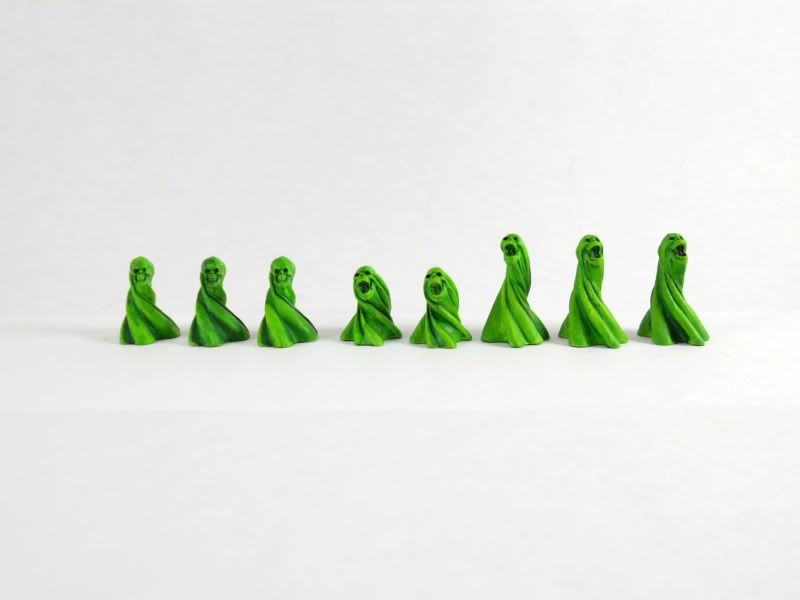 I'm going to sign up with a goblin list from warhammer fantasy for a painting activity during april and may, so you can see not only menoth on those months, but a lot of goblins too!
Me inscribiré con una lista de goblins de warhammer fantasy para una actividad de pintura durante abril y mayo, así que podrán ver no sólo menoth en estos meses, sino que también un montón de goblins!