Hi all,
Hola a todos,
Long time since my last posting. I was on medical leave due to back problems, but I'm better now, and with one unit and a warjack to show!
Ha pasado bastante tiempo desde mi última publicación. Estuve con licencia médica debido a problemas en la espalda, pero ya estoy mejor, ¡y con una una unidad y un warjack que mostrar!
Here are the Exemplar Cinerators, a wonderful models to paint:
Acá están los Exemplar Cinerators, unos modelos maravillosos de pintar: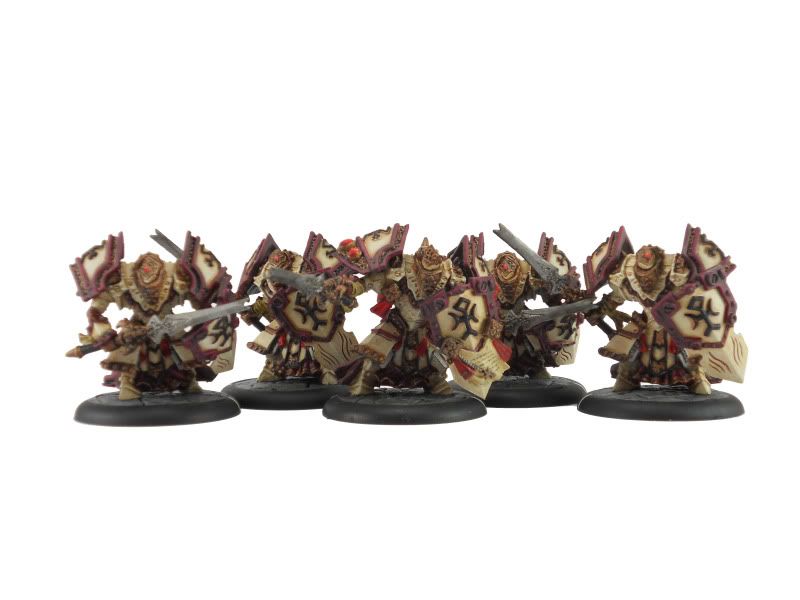 Please note the transfer on the shield cloth.
Por favir fíjense en el transfer aplicado a la tela del escudo.
And I only took me a few hours over three days to paint this warjack, the Templar. The plastic warjacks are much easier to paint:
Y sólo me tomó unas horas a lo largo de tres días para pintar este warjack, el Templar. Los warjacks plásticos son muchísimo más fáciles de pintar: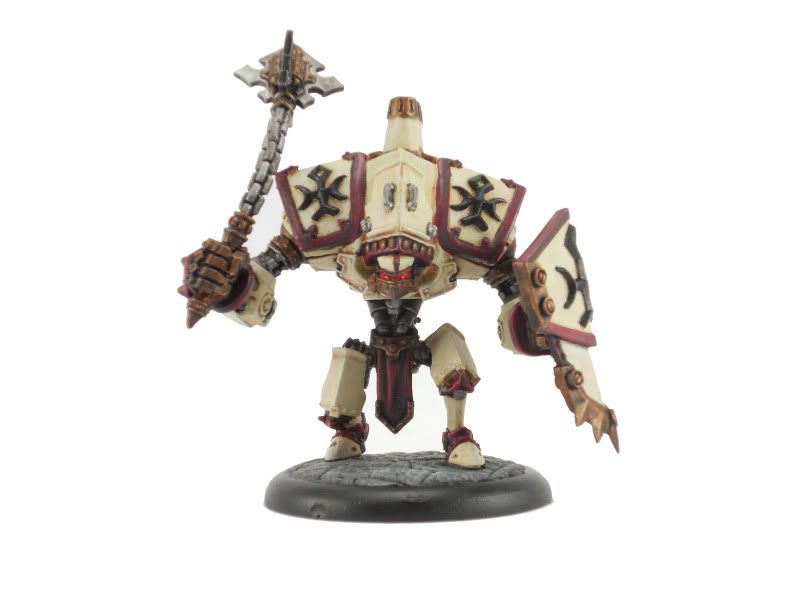 Also I primed all of my 500 points of goblins. I will show you my progress on May.
Además he imprimado todos los 500 puntos de goblins. Les iré mostrando mis avances en Mayo.