I'm going to participate on a Warhammer 40k league, and to be prepared for it, I finally started to build some power weapons for my sergeants. After playing around with my drill, this where the results:
Voy a participar en una liga de Warhammer 40k, y para estar preparado para ella, finalmente empecé a armar algunas armas de energía para mis sargentos. Después de jugar con el taladro, estos son los resultados: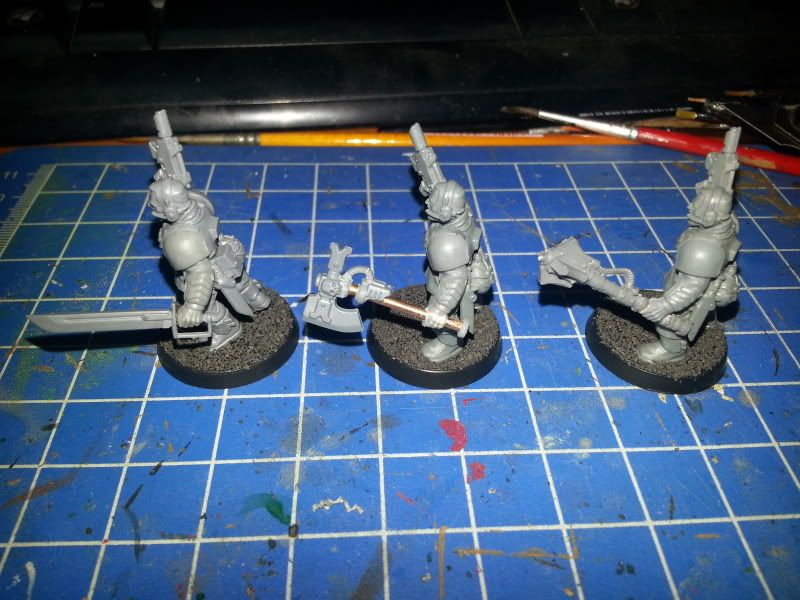 The arms are magnetized, so I can swap between any of the power weapons or with the normal c/c weapon.
Los brazos están magnetizados, de forma de que puedo cambiar entre cualquiera de las armas de energía o el arma normal de c/c.