Long time since my last post. But I has been very busy days.
Anyways, here are my last advances to bring some color to my Imperial Guard. The first three infantry squads for my Infantry Platoon are ready, as well as the platoon command squad. I also finished a Company command squad and a 5-men squad of kasrkins. For the emperor!
The novelty on those models is the use of decals on the shoulder pads. Okay, I had used decals in the past with menoth, but they are two differences, first, this are just normal decals from GW, and secondly, they are placed in a shoulder pad, one of the most hideous places to put a decal on. But I succeeded with the decals using MicroSet and MicroSol products, they are really awesome, and easy to use.
Largo tiempo ha pasado desde mi última publicación. Pero han sido días muy ocupados.
De cualquier modo, acá están mis avances en lo que a ponerle color a mi Guardia Imperial se refiere. Las primeras tres escuadras de infantería para mi Pelotón están listas, igual que la escuadra de mando del pelotón. Además terminé una escuadra de mando de la compañía y una unidad de 5 kasrkins. ¡Por el Emperador!
La novedad en estos modelos es el uso de calcas en las hombreras. Bueno, usé calcas en el pasado con menoth, pero hay dos diferencias, primero, estas son calcas normales de GW, y segundo, están puestas en una hombrera, uno de los lugares más horribles para poner una calca. Pero tuve éxito con las calcas usando los productos Microsol y Microset, son realmente asombrosos y fáciles de usar.
Platoon infantry squad 1 / Escuadra de infantería 1: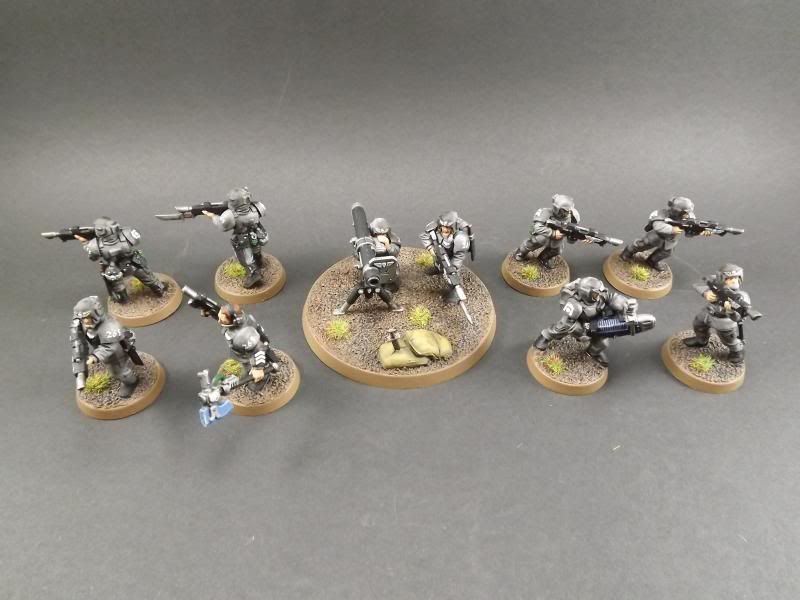 Platoon infantry squad 2 / Escuadra de infantería 2: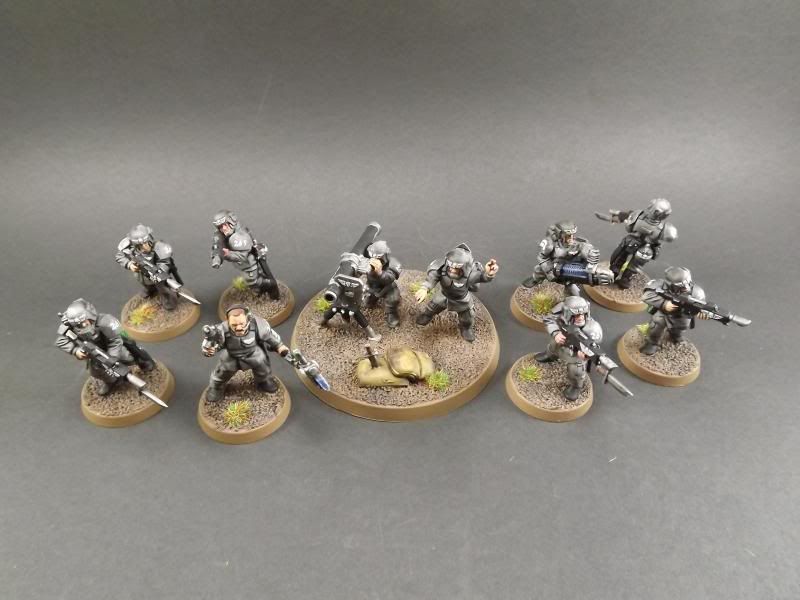 Platoon infantry squad 3 / Escuadra de infantería 3: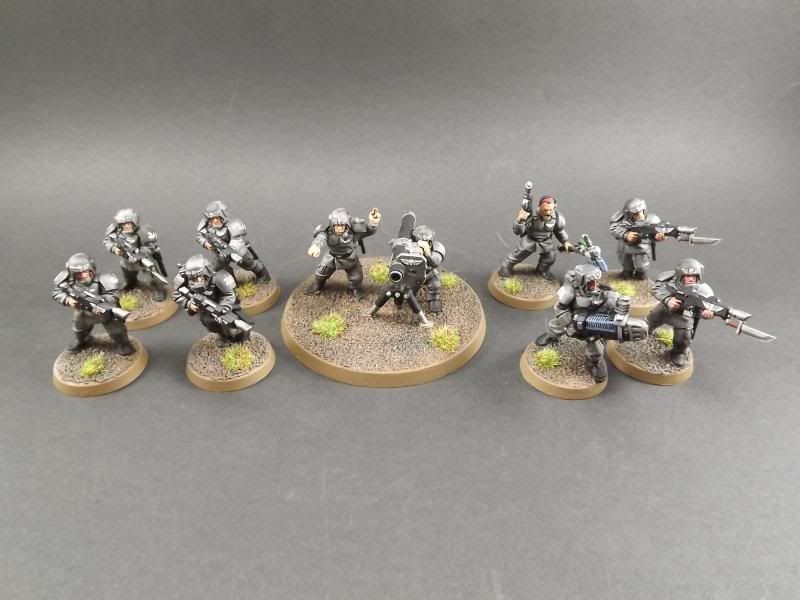 Platoon command squad / Escuadra mando de pelotón:

Infantry Platoon / Pelotón de infantería:

Company command squad / Escuadra de mando de la compañía:

Kasrkin: