Now after I finished Epic Feora, the next step was painting her most beloved warjack, the redeemer.
She likes it very much because of her warjack bond, that causes fire to anyone hit by an attack of the bonded warjack. Now this little friend have a weapon capable od unleash three shots of pow 14/8 (with battle hymn) at 16". On warmachine its a very long range and a very nasty weapon. Any infantry model who didn't die because of the shot, it surely will die because of the fire in the next oponent turn.
But enough of words, and more pictures!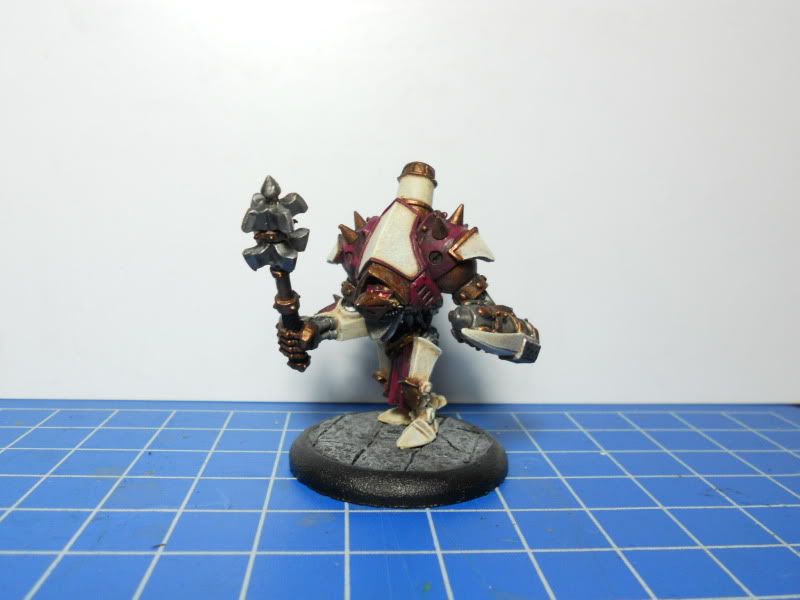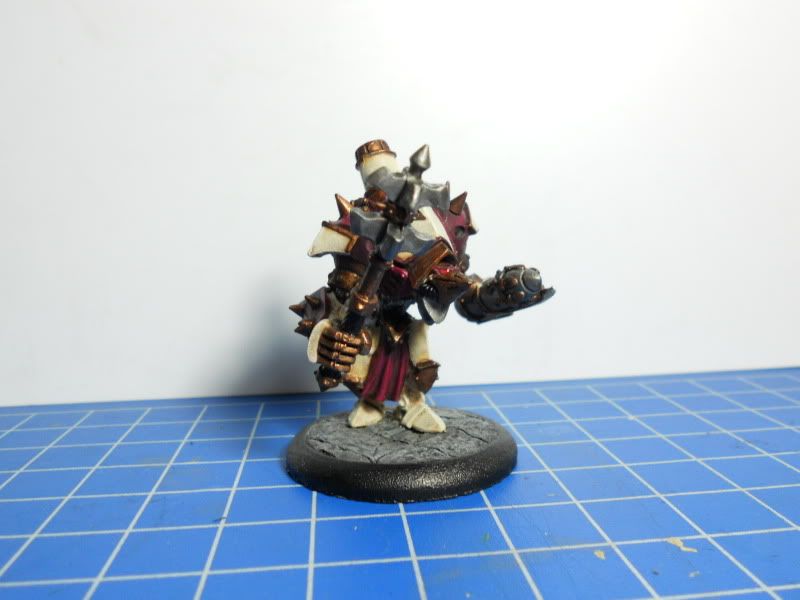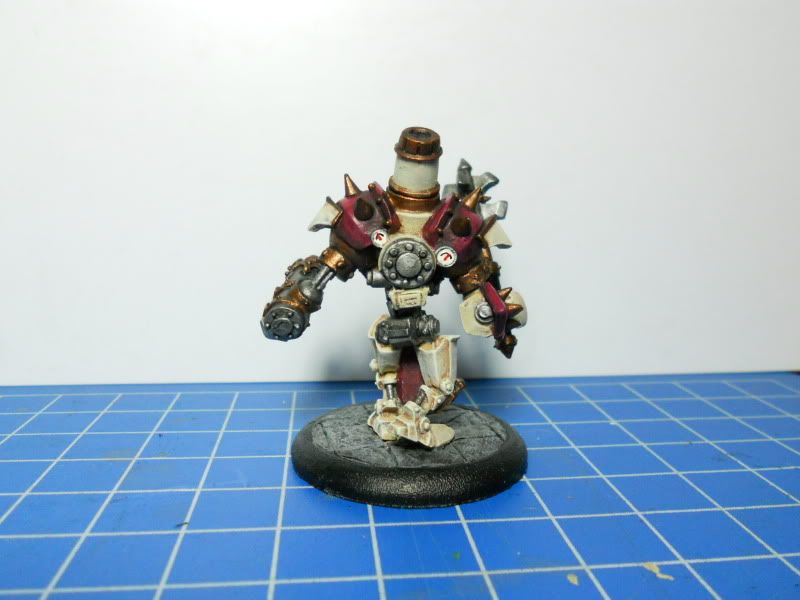 Ahora, después de haber pintado a Feora Épica, el siguienbte paso fue pintar su más apreciado warjack, el redeemer.
A ella le gusta tanto debido a su unión con un warjack, que causa que cualquiera que haya sido impactado por ese warjack sufra fuego. Ahora bien, este pequeño amigo tiene un arma capaz de lanzar tres tiros de pow 14/8 (con el himno Batalla) a 16". En warmachine eso es un alcance bastante elevado y un arma bastante desagradable. Cualquier infante que no muera por el disparo, seguramente morirá por el fuego en el siguiente turno del oponente.
Pero basta de palabras, las imágenes están arriba!