Hi,
I was able to finish two models since my last post. The first is the magnetized Crusader/templar/Vanquisher. I already own one of each of those warjacks (two Crusaders in fact), but sometimes I wanted to have a second Vanquisher or a second Templar, even a third Crusader for Harbinger's 25 point tier 4 list, so I bought one plastic kit to magnetize it. The first problem was magnetizing the Templar's shield, and having no easy solution for this, I went to Ebay and bought a pair of plasticCrusader arms on Hoard'O Bits (I love that store). The rest was pretty straightforward.
Hola,
Fui capaz de terminar dos modelos desde mi última publicación. El primero es el Crusader/Templar/Vanquisher magnetizado. Ya poseo uno de cada uno de estos warjacks (dos Crusaders de hecho), pero a veces hubiera querido tener un segundo Templar o un segundo Vanquisher, incluso un tercer Crusader para la lista de tier 4 de la heraldo a 25 puntos, así que compré uno plástico y lo magneticé. El primer problema fue magnetizar el escudo del Templar, y al no tener una solución fácil para ello, fuí a Ebay y compré un set de brazos de Crusader de plástico en Hoard'O Bits (me encanta esa tienda). El resto fue en verdad simple y directo.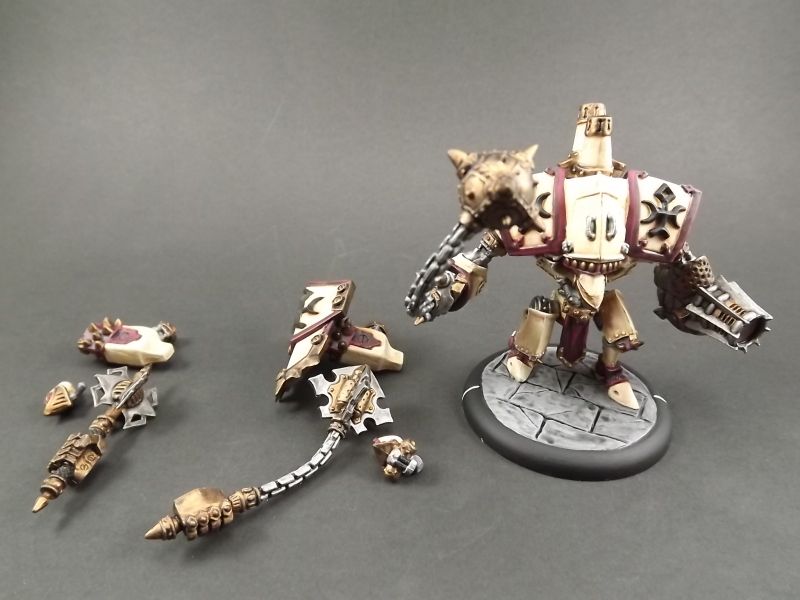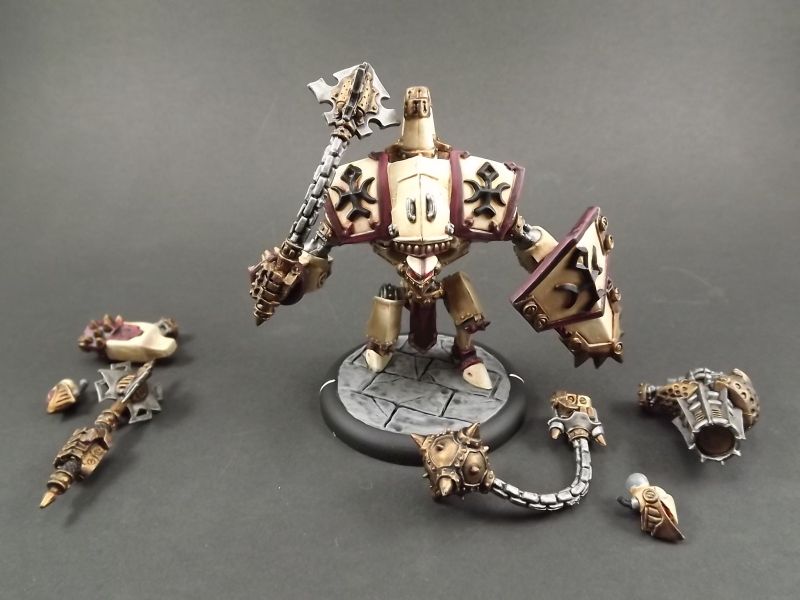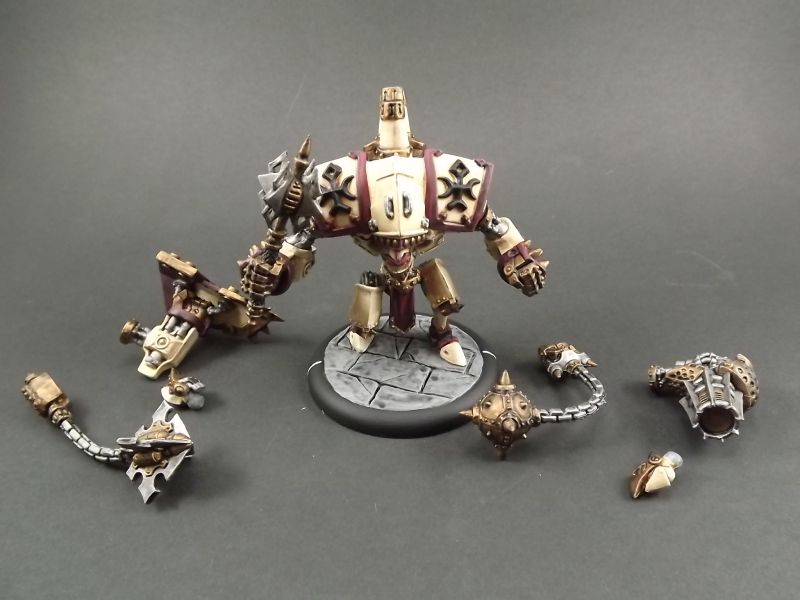 And I painted Feora, priestess of the flame too! Now the Testament is the only menite warcaster I haven't painted yet, and I'm going to change that this week.
¡Y pinté a Feora, la sacerdotisa de la llama también! Ahora el Testament es el único warcaster menita que no he pintado aún, y voy a cambiar eso esta semana.